What we can do for you
We can save you millions by collecting, processing and returning satellite, drone and IoT data in our videogame-easy 3d environment.
Through our proprietary software platform and enterprise-scale field ops, we can unlock the untapped potential of data for precision surveys and large assetmanagement.
Our solution is entirely as-a-service for seamless integration: cutting edge hardware, highly trained field personnel and industry-vertical processing teams to acquire and elaborate data you currently struggle to collect or manage that could make a massive difference in maintenance, production efficiency, risk management and cost reduction.
keyboard_arrow_right
Contact us
Applications
Energy
To ensure max efficiency we provide advanced thermal-radiometric, visual and geometrical inspections both for solar plants and wind tubrines.
Build digital twins from aerial imagery and Laser point clouds to examine and increase situation awareness
Supporting site redevelopment and abandonment
Powerful analytics with IoT sensors integration
Hot spots, sanil trails, cracks detection
Pipes leaking detection
Electrical overheating detection
keyboard_arrow_right
Let's talk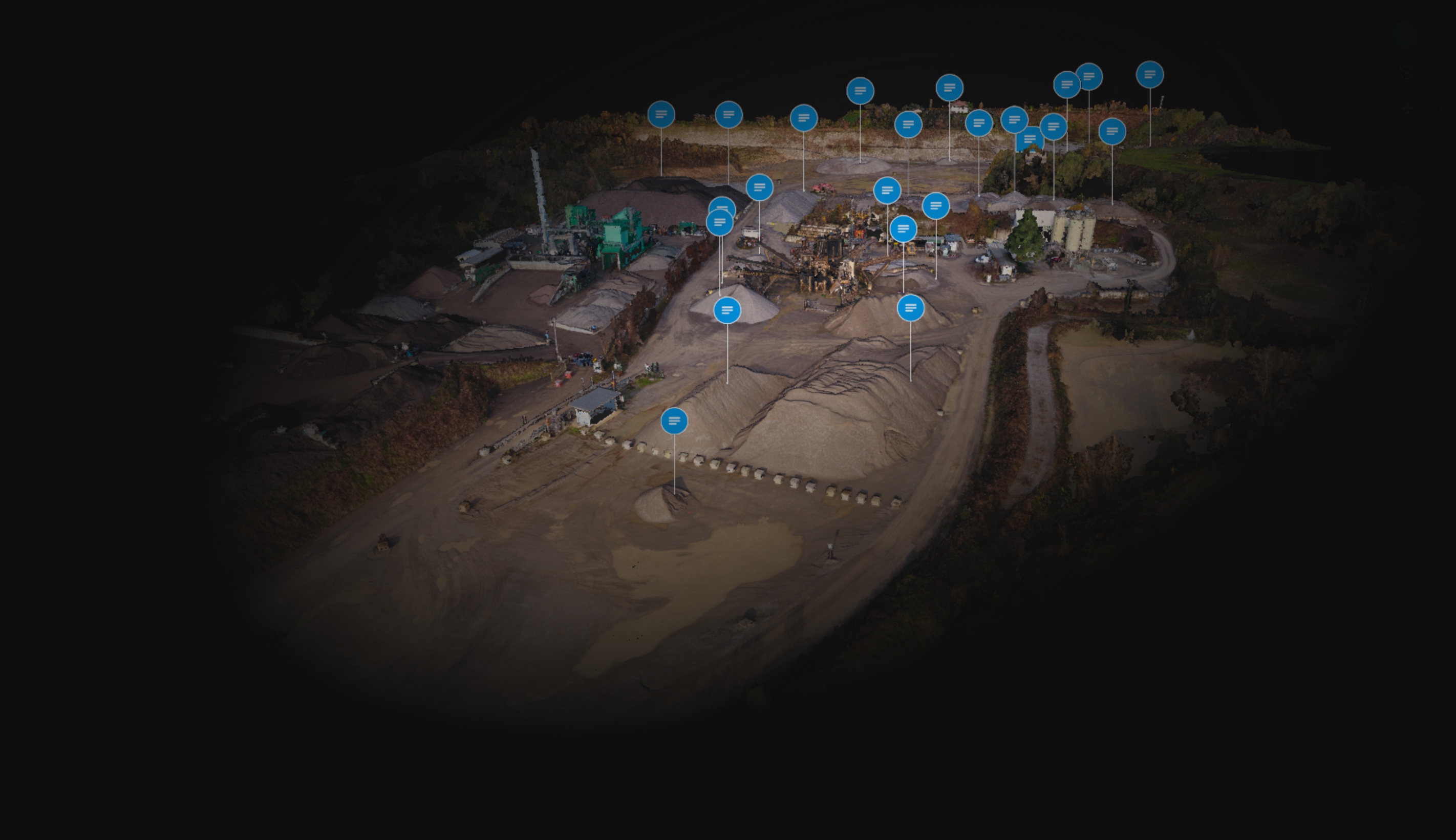 how it works
The major barrier for large scale adoption of aerial intelligence robotics and advanced ground sensors is complexity.
To fully leverage the untapped potential of UAVs, IoT and 3d laser systems within an organization, it would take years of training existing personnel, hiring new professionals, change workflows... and before cashing in on huge savings and increased productivity, you would end up putting big money and getting some headache upfront.
We've built a 100% as-a-service solution allowing instant integration of these technologies with little or no effort at all.
01
Acquisition
Our certified field personnel is equipped with cutting edge ground and aerial technology such as advanced 3d laser scanners and industrial UAV for deep, extremely accurate and objective RGB, thermal and multi-spectral surveys.
02
processing
In our headquarters, teams of industry-vertical data specialists recieve and process data acquired by field operatives worldwide. Within a few working days (even 24h if needed!) elaborated data are returned through Primis Live®.
03
management
Visualize your data in Primis Live® our videgame-easy 3d collaborative data management web platform. Based on a proprietary point cloud engine we can generate a digital twin of large physical assets where data from different sources (IoT, APIs, manual inputs) are integrated and can be managed, shared, exported and much more.